Ice Machine Repairs Ice-O-Matic; ALL Models!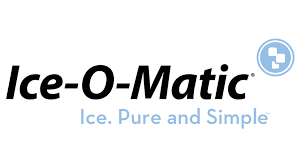 Ice-O-Matic Ice Machine Repairs; PM and Services Call 24/7
Ice Maker Preventive Maintenance:
Ice Maker Preventive Maintenance is a really important action plan to maintain a healthy ice production for general ice consumption in business or residential use. Beside it will help to keep clean and sanitized condition the Ice Machine; a PM performed at least twice a year for an ice machine will reduce highest repairs cost. There are multiples reasons why implement a PM in an Ice Machine... First, produces a clean and healthy ice either for business or residential (personal use). Second, monitor the ice machine very close to ensure a good working condition. Another powerful reason, especially for business is to be in compliance with FDA regulations. If you have an ice machine for business or if you have an ice machine for personal use; you must to implement a regular PM for your Ice Maker… I will talk by separated for both cases, for business use and personal use.
Food and Drug Administration (FDA) considered ice a food, no matter the shape neither the source.
1-
Business Use / Personal Use
Ice Maker for Business Use:
Ice Maker produce ice and ice is considered food, FDA has created regulations to enforce in business that manipulate food. Health Departments is a Government institution that applies the regulations created by FDA to protect the consumer's health. Health Department inspectors is the person in charge to follow up all type of business related with food, in order to verify and apply the FDA regulations to business and warranty a healthy products in Restaurants, Health Clinic, Hotel, Convenience Stores and any other business related with food. Inspector make periodical visit to business locations to certify if business is in compliances with FDA regulations; such as: cleaning and sanitations to their facilities and equipments, those equipments include Ice Makers. The best way to keep far away the Health Department Inspector from Ice Machine is maintaining a good cleaning plan performed regularly to the Ice Maker for business.
Ice Maker for Personal Use:
Ice Maker will produce a clean and healthy product if the ice machine owner implements a regular PM. A couple differences between Ice Maker for Personal Use vs. Ice Maker for Business Use are:
Health Department will NOT visit the residential properties to enforce regulations for cleaning and sanitation conditions of a personal Ice Maker.
This is a responsibility of the ice machine owner; and it is a very personal decision for the ice maker owner; if the owner decides implement or not a PM regularly.
Even the ice machine is for personal use, it does not mean the residential owner is free of the water minerals coming with water from the Water City Supply. The water minerals affect in the same way to the Ice Maker for Personal Use as affect the Ice Maker for Business Use. For personal use ice maker; it is necessary understand the PM is really important action plan and it is the best options to ensure a clean and healthy ice production, reduce the highest repair maintenance cost and extend the ice machine period of life.
2-
Extend the life for ice machine
An Ice Machine with a periodical cleaning will warranty a clean and healthy ice production; also, it will help to identify any starting problem in advanced before get a critical condition. With a Preventive Maintenance performed regularly twice a year, it could be avoided longer down time of the ice maker when ice maker stop producing ice. In addition it will reduce high repairs cost because fix a problem when is detected in early stage… it will be shipper than replace the whole Ice Machine after diagnostic conclude the repair cost exceed the customer expectations.
For example, different types of shape of ice have a high demand especially for restaurants and business office such Nuggets, Flake and Cuber. Each shape of ice is produced by a different ice maker model; each ice machine model has greater differences between them… when a technician is in constant contact with an ice machine performing a PM. It will be easy for a tech detect with a simple visual inspection a problem of the equipment. The tech will communicate to the customer with the solution to avoid major impact in the ice maker and fixed before the ice maker conditions get worse;
One of the most common problems founded in the field by a tech in an ice maker is dirty evaporator, water reservoir full of scale or lime, metal, sand, losing parts from evaporator or broken plastic parts; this problem is caused because a poor Preventive Maintenance. A periodical PM will keep free of lime, scales, calcium inside the water system (water circulation system and water drain system), and calcium around the equipment parts. Technicians get hard work removing lime, petrified calcium around the water pump, inside the water distributions system, around sensors. Eliminate those materials formed by water some time tech will be obligated to replace parts to warranty the proper operation to the ice maker. The solution of replacing damaged parts whit petrified calcium increase the maintenance cost but the cost for replacing damaged parts covered of petrified calcium can be avoided by periodical Preventive Maintenance.
Another field problem founded is water leaks… if a water leak problem is founded and fixed on time will save money. It is shipper pay for a PM cleaning and take advantage of the same visit to make a quick repairs vs. pay for a services call when an ice machine stop producing ice as consequence of the water leak. In some cases when a water leak has been there for a while without been noticed in the internal area; water will make strong damaged and the repairs cost it will be high than replace for a new Ice Maker.
Another way to help the ice machine free of those mineral is installing a dual water filter system with pre-filter and filter. Then replacing the pre- filter and filter regularly will help a lot as part of the PM which it can be performed by ice machine owner to reduce technician cost labor for filters replacement. Water filter system is a great investment protection for your health and your economy; Lime, Scale, Petrified Calcium, Sand, Metal some parts of the water elements that reduce the life time for any Ice Machine.
3-
Even PM cost money but it will save you money.
Preventive Maintenance is a practice recommended by manufacturer to implement minimum twice a year to keep the equipment in good operational condition, also install a water filter system is recommended to add an additional protection to the water distribution and water drain system of the Ice Machine. The water filter system will reduce the amount of minerals water coming to the equipment. It is true that a PM for an Ice Machine it will cost some money but it is also true that PM can save money when it is compare; PM cost vs. Service Repair cost.
Real life Case of Study!
PM vs. Services Repairs cost because a poor maintenance (Flake or Nuggets Ice Maker).
A Preventive Maintenance plan is implemented twice a year in an Ice Maker, the services for cleaning will cost money because the technician labor, services truck, scale cleaner and sanitizer. The implemented plan will give the opportunity to the tech check the whole equipment and let the owner know the current ice machine conditions. Once revision conclude owner will get a report if any issue was found such water leak, petrified calcium build around the internals parts, oil leak, refrigerant leak. With that report owner will have the chance to take action on time before the equipment stop producing ice, or wait till ice maker stop then place a new Services Call; if the decision for repairs is YES… see the benefits.
1- The ice machine down time will be reduced.
2- The same cost for PM is providing the diagnostic to take action.
3- Repairs cost it will be less compared with a specific Services Repair cost.
4- Replace parts at this point will reduce the shipping cost if any
5- Reducing the waiting time if parts are not in stock.
6- At this point reduce the repair cost vs. repairs cost when get a critical point.
Now, let's talk about the same ice maker that received a poor PM.
The ice machine has been working properly posterior to the installation date, after certain operation time (3 years) started an internal and small water leak. The water leak never was noticed by the owner because the water leak was really small and located in a very deep area of the equipment, suddenly the ice machine stop making ice. When a services call is placed for a service technician; technician arrived and introducing himself and explaining to the customer, the reason why the tech is at the property, thereafter customer get familiar with the tech and customer let the tech get access to the property to check the equipment. The technician begun the troubleshooting and found the equipment off, in the middle of the troubleshooting steps the tech makes the ice machine run but the tech heard a noise coming from the evaporator, the noise is caused by the auger. Evaporator is saturated of scale and it is forcing the electrical gear motor; the electrical motor gets overheating and it is the cause of triggering the safety switch shutting down the ice maker. Also, the ice maker formed a big surface of petrified calcium around of the transmission gear box because the small water leak coming from the base of auger fallen into the transmisión. Technician noticed some oil around the gear box, and tech concluded; the oil is out caused by water getting in the gear box and ejecting the oil outside of the gearbox.
For sure that ice machine repair cost will be almost like to buy a new ice machine. After explain the equipment condition and posible repairs cost to the customer; customer gets frustrated about the expensive repairs cost. Under this scenario customer can misunderstand or think wrong about technician, believing that technician is trying to take advantage of the situation because customer need the ice machine back to production; when the real situation of this problem could be avoided through a proper PM. The PM is not only a cleaning procedure in the ice maker, it is also a general checking to detect any additional problem or detect any abnormal water leak to fix it before get worse in the equipment. Ice Maker parts for repairs are expensive, giving as result an expensive repair cost.
Services Areas!
Abbott, Addison, Aledo, Allen, Alvarado, Annetta, Aquilla, Argyle, Arlington, Aubrey, Azle, Balch Springs, Bartonville, Bedford, Benbrook, BlueMound, Blum, Brazos Bend, Briaroaks, Burleson, Bynum, Carl's Corner, Carrollton, Cedar Hill, Celina, Cockrell Hill, Colleyville, Combine, Cool,Coppell, Copper Canyon, Corinth, Corral, Covington, Coyote Flats, Cresson, Cresson, Cross Roads, Cross Timber, Crowley, Dallas, DeCordova, Denton, DeSoto, Double Oak, Duncanville, Edgecliff Village, Euless, Everman, Farmers Branch, Ferris, Flower Mound, ForestHill, Fort Worth, Frisco, Garland, Glen Rose, Glenn Heights, Godley, Granbury, Grand Prairie, Grandview, Grapevine, Hackberry, Haltom, Haslet,Hebron, Hickory Creek, Highland Park, Highland Village, Hillsboro, Hubbard, Hudson Oaks, Hurst, Hutchins, Irving, Itasca, Joshua, Justin, Keene,Keller, Kennedale, Krugerville, Krum, Lake Dallas, Lake Worth, Lakeside, Lakewood Village, Lancaster, Lewisville, Lincoln Park, Lipan, Little Elm,Malone, Mansfield, McKinney, Mesquite, Mineral Wells, Mount Calm, Newark, North Richland Hills, Northlake, Oak Point, Ovilla, Pantego,Pelican Bay, Penelope, Pilot Point, Plano, Ponder, Prosper, Providence Village, Reno, Richardson, Richland Hills, Rio Vista, River Oaks, Roanoke,Rowlett, Sachse, Saginaw, Sanctuary, Sanger, Sansom Park, Seagoville, Shady Shores, Southlake, Springtown, Sunnyvale town, The Colony, Tolar, Trophy Club University Park, Venus, Watauga, Weatherford, Westlake, Westover Hills, Westworth Village, White Settlement, Willow Park, Wilmer, Wylie, Dalworthington Gardens